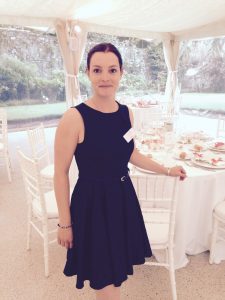 Dahlia Wedding Planning starts up from a dream kept in the drawer, that after some time I finally decided to open and put into practice.
Dahlia like the flower, very similar to each other but always different and special, as well as it deserves to be every single wedding.
My name is Mascia , after working for 10 years at the Brissago Island, beautiful natural setting in which I organized many weddings I decided to porsue a new professional challenge.
From season to season, from marriage to marriage, I expended my knowlege and enriched the experience luggage.
The wedding day is the day in which a couple inloved crowns the love that unites them.
For this reason it should be more than perfect and unforgettable.
To all this we take care accompanying the lovers to realize a memorable wedding.
We create, project,
work in order that your wedding
will never be an already seen movie!